A 2018 Retrospective
This is the first time I've ever tried to do a retrospective blog post. I started to do one last year, but all that's left is a post outline in Bear, never to be edited.
I always thought retrospectives were basically bragging and patting yourself on the back. I felt uncomfortable with the way people put their achievements, successes and failures out there. Don't they understand that people are watching? 😨
But then I lost my maternal grandmother to dementia this November and I realized I shouldn't rely on my fickle brain to hold on to all the tiny, precious moments while growing old. In a very The Notebook-esque move, I decided to write my 2018 down in order to be able to read all about it later in my life.
So here it is, my 2018 story. Its ups and its downs, its important and not-so-important moments.
Warning: picture heavy, might look a bit weird on your phone.
January
January started off as boring and depressing as ever. I tried to combat the winter blues by reading books:
For my week-long stay in Athens, I picked a lovely small apartment in the center of the city, with the worst heating in the world during one of the roughest cold snaps for this year.
At least the view was spectacular.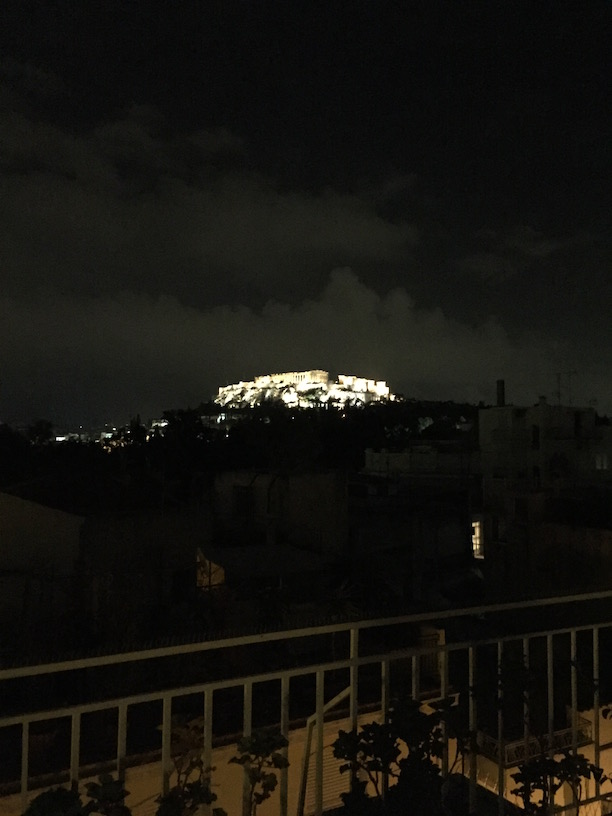 February
Following hot in January's heels for the "worst month of the year" race: February. I always feel like even if it's the shortest month, February seems to stretch forever.
I attended my first greek drag show and had the time of my life! Sadly, this was the first and the last drag show I attended participating Zackie Oh (if you don't know about Zak Kostopoulos and the fact that he was murdered in broad daylight by "normal people", you should read this article).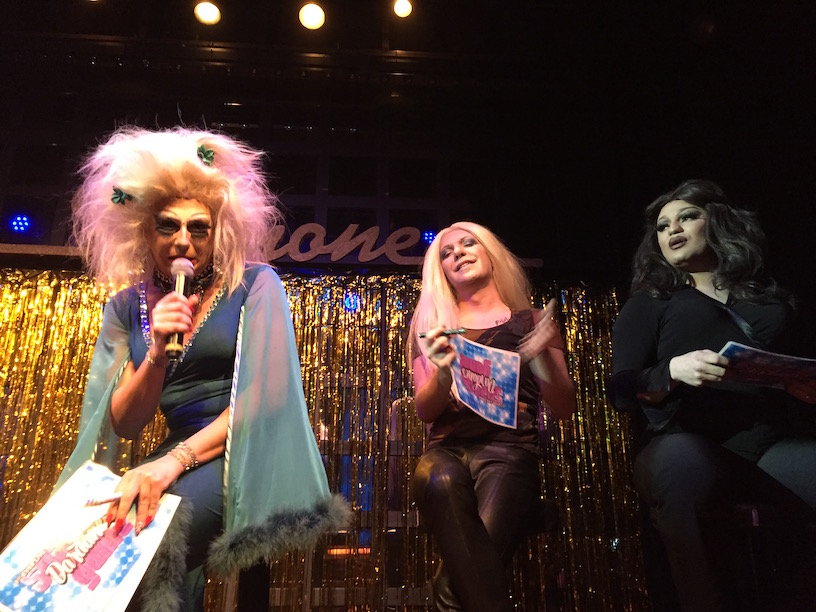 Books read in February:
March
In March, along with a group of 9 (!) friends we visited Lisbon, Portugal for the first time. It's a city unlike all the others I've visited. As Greeks, I think we feel closer to Portuguese people due to the whole PIGS situation.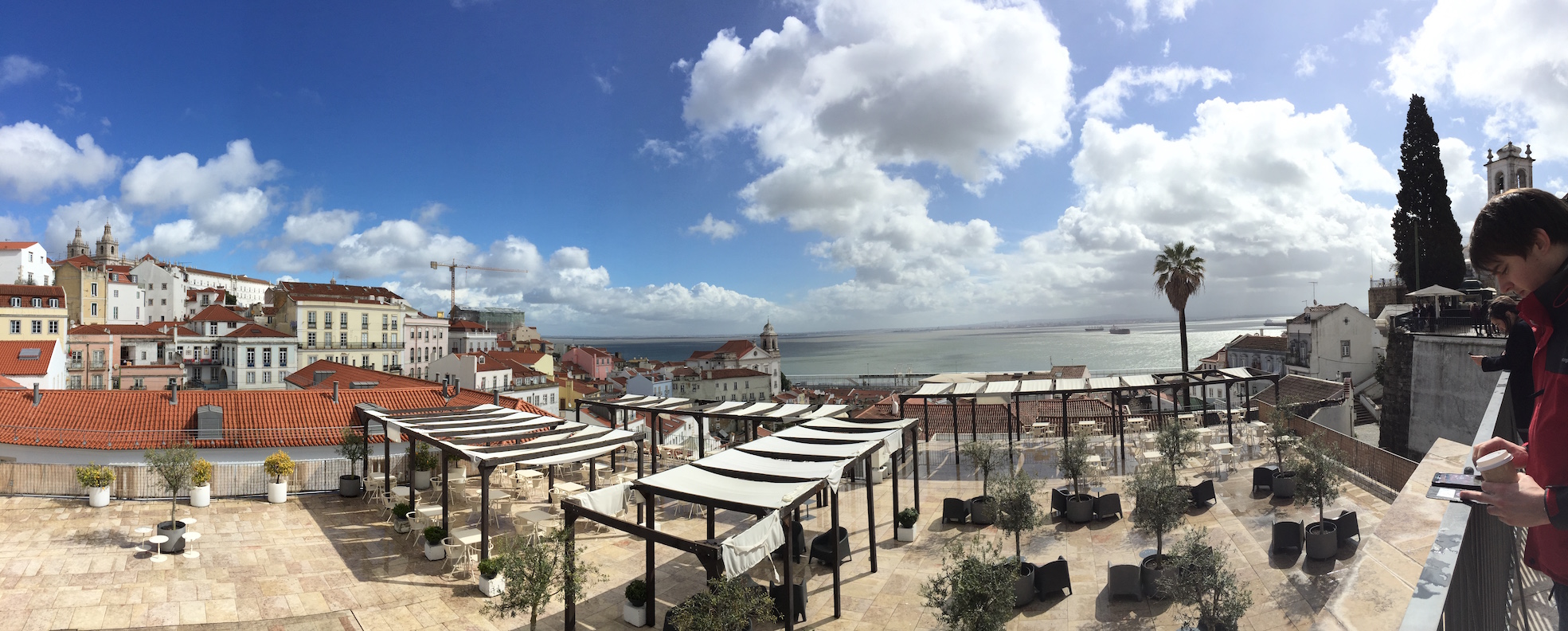 We also went on a day trip in one of the most beautiful places I've ever visited: Sintra. Walking around the garden palaces and trekking among all this greenery, wow. It was truly one of the highlights of the year.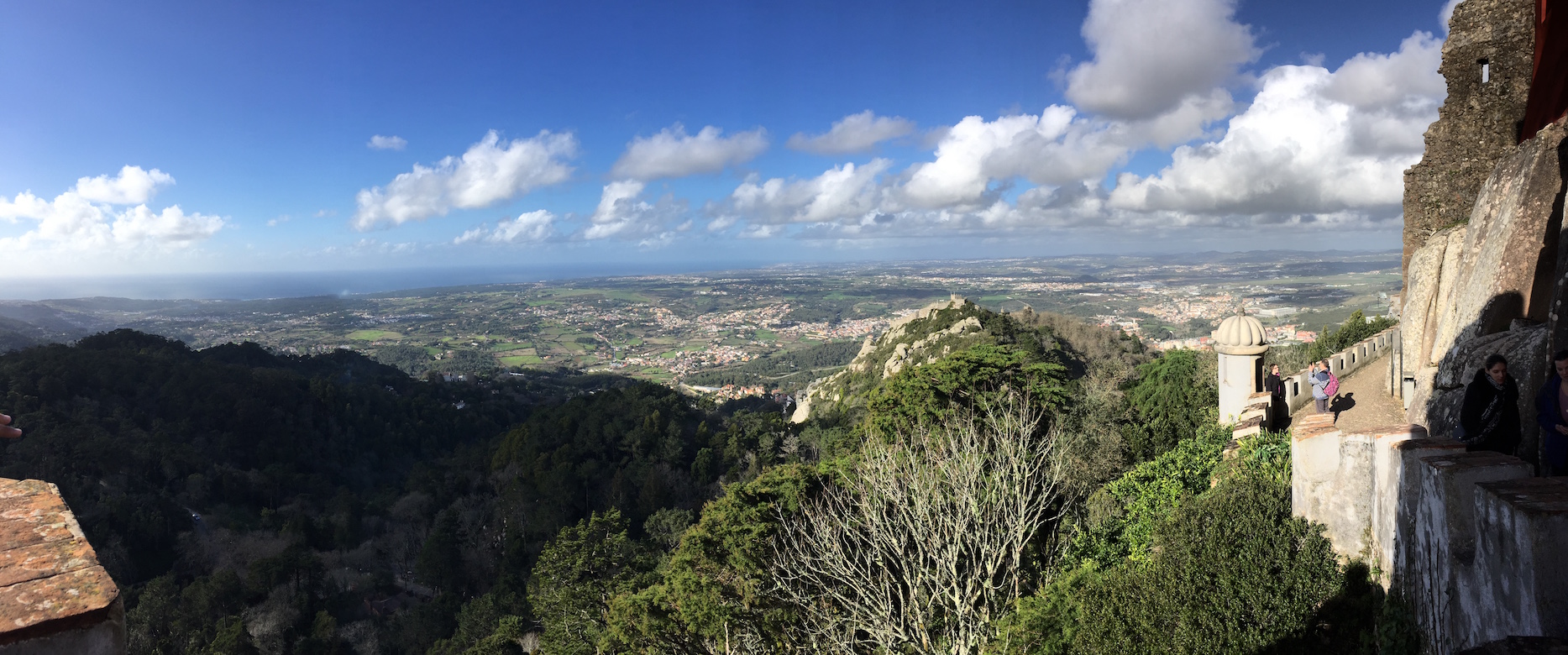 This month that also marked by the weirdest weather-related phenomenon I've experienced in my life. Desert dust incidents (basically, large amounts of dust blowing in from the Sahara due to south winds) are something quite common in Crete. However, not like that - never like that. The sky turned blood red and you could actually see the dust swirling in the air. I distinctly remember a group of teenagers running around my neighbourhood with their t-shirts off and around their mouths. Very Blade Runner.
It was weird and spectacular (and it brought a slew of heavy metals in which is not a good thing, but hey, at least it was super Instagrammable).

April
April's theme was books and fencing.
I trained a lot this month to take part in our club's inaugural fencing cup. I came in last. People keep saying that it's not a big deal, but being the type A person I am, I still haven't recovered from it.
Books read in April:
May
May is traditionally the time when I usually have my first swim, one of the paramount and defining moments of the year (I'm not even kidding). Even if I'm a December baby, I'm a summer person through and through.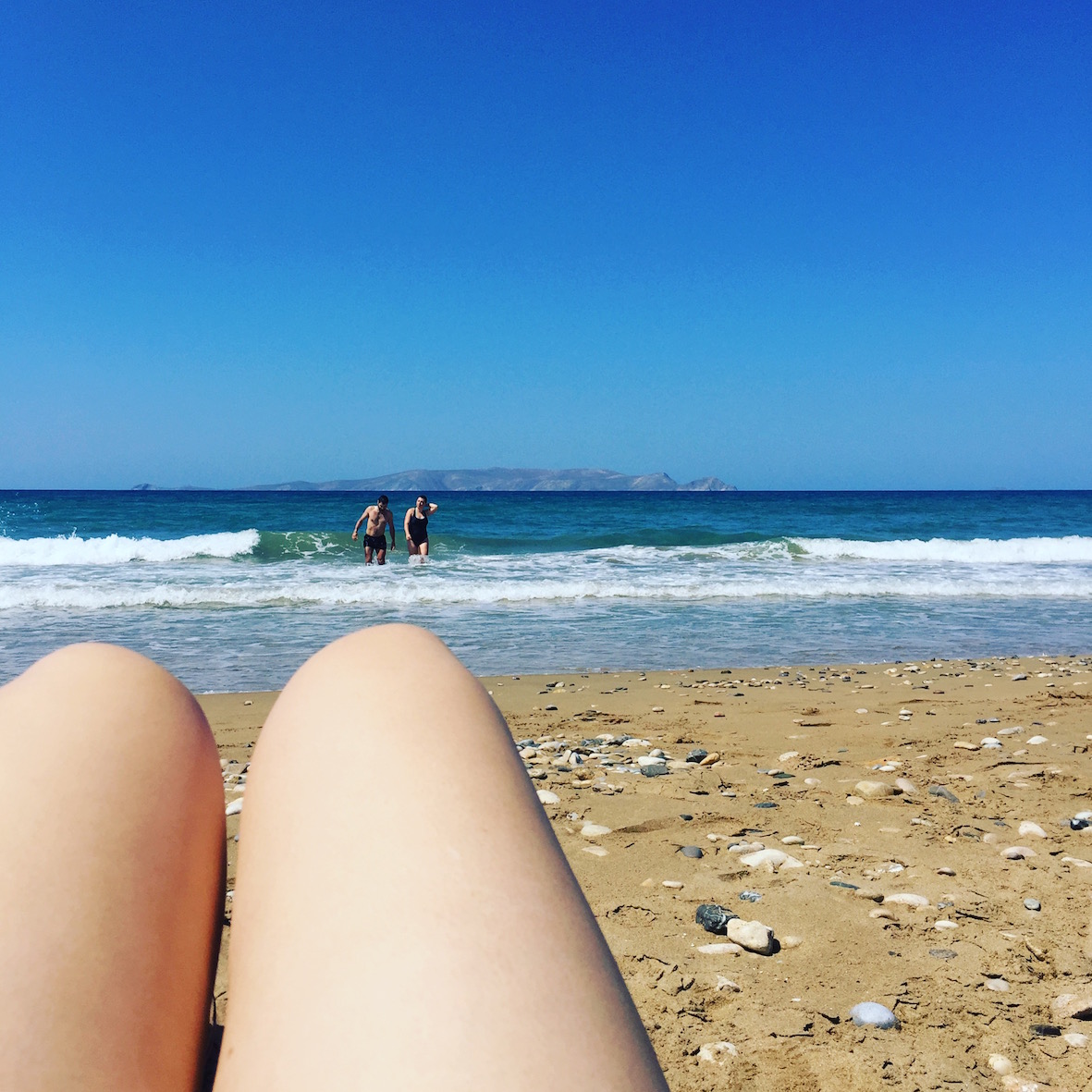 I also participated in my second fencing tournament for 2018, this time in Chania, where I was slightly better (aaaaalmost got to the second round). Slightly more happy about how this tournament went compared to last month's.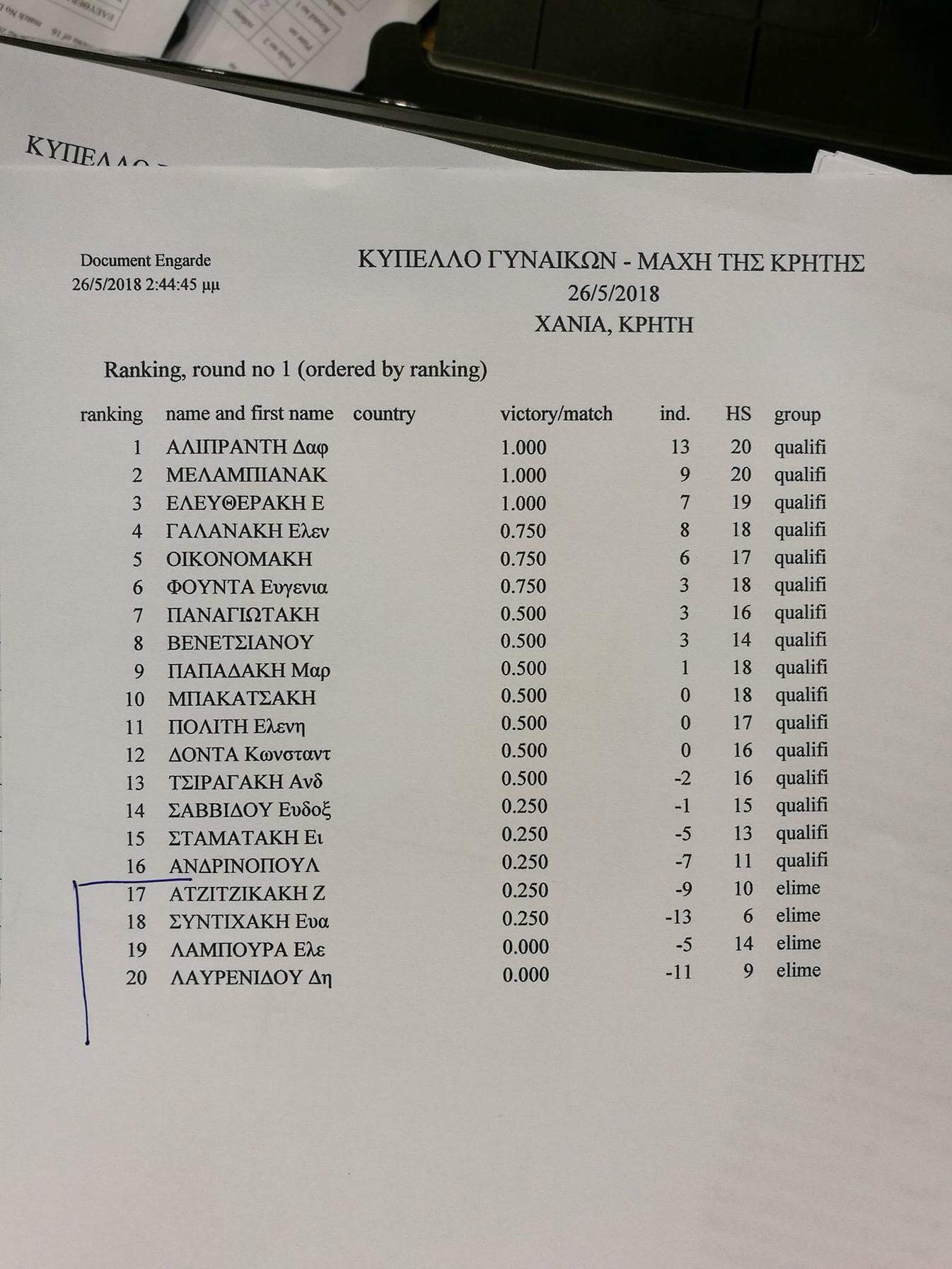 In May we also welcomed Andrew Chraniotis to the Workable product design team! He's one of the most talented young designers I know, and a good writer too! Check out his musings on Medium.
Books read in May:
June
In June, we held our annual company-wide activity weekend. We visited Vytina, where we promptly flooded every hotel in the area, and we went rafting down the Lousios river. It was my first time rafting and I didn't know what to expect, but it was wonderful. At first I was skeptical, but rowing around the river with some good people was an amazing experience.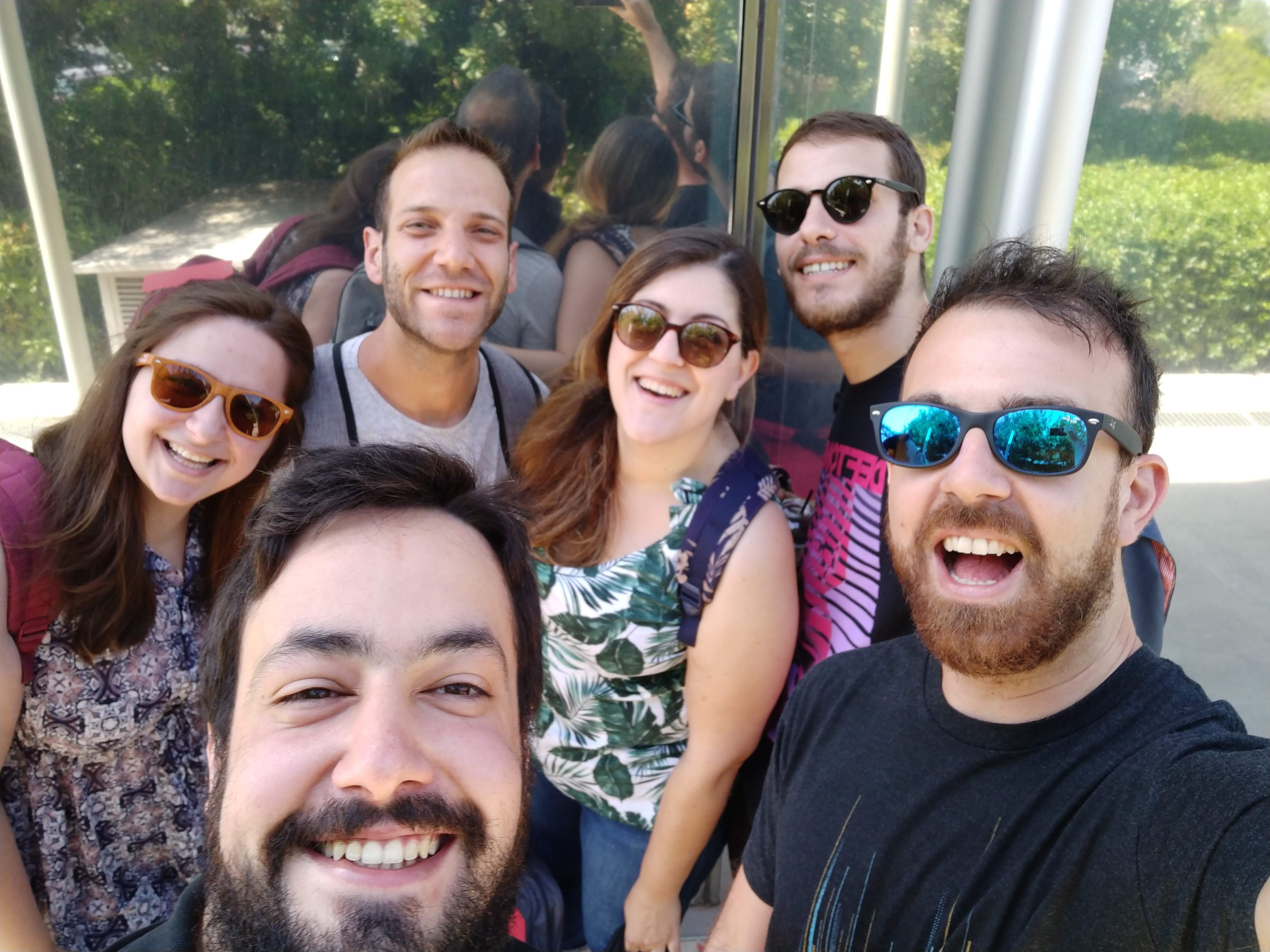 I was also lucky enough to be in Athens for the Pride festival. It was my first time participating in the Pride march and the love & understanding vibe was awe-inspiring.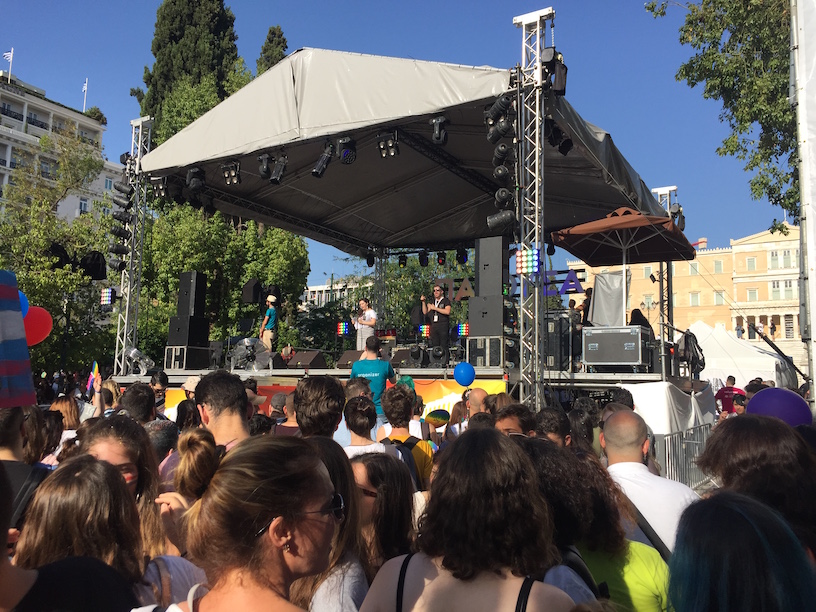 Last but not least, I paid my annual homage to the loveliest city ever, Thessaloniki. I visited the city along with some great colleagues to represent Workable in the DEVit conference.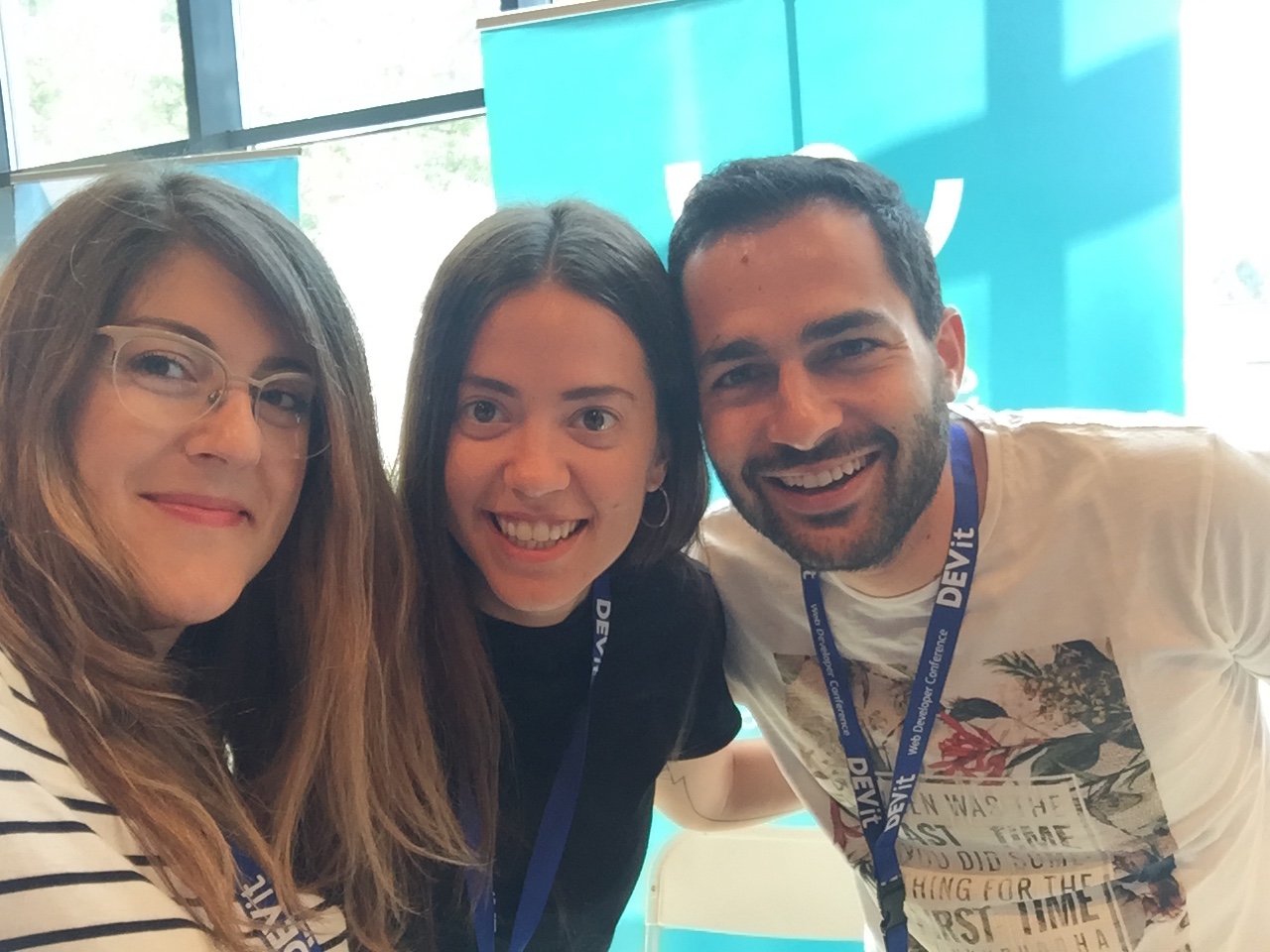 Books read in June:
July
We decided not to spend the following weekend in Athens so we took a mini-trip to Pelion. It's a lovely, lovely place, so green and luscious and the view is breathtaking. Highlight of the trip: a huge summer storm cornered us in a cave in Mylopotamos beach and we watched as a waterfall formed right in front of our eyes.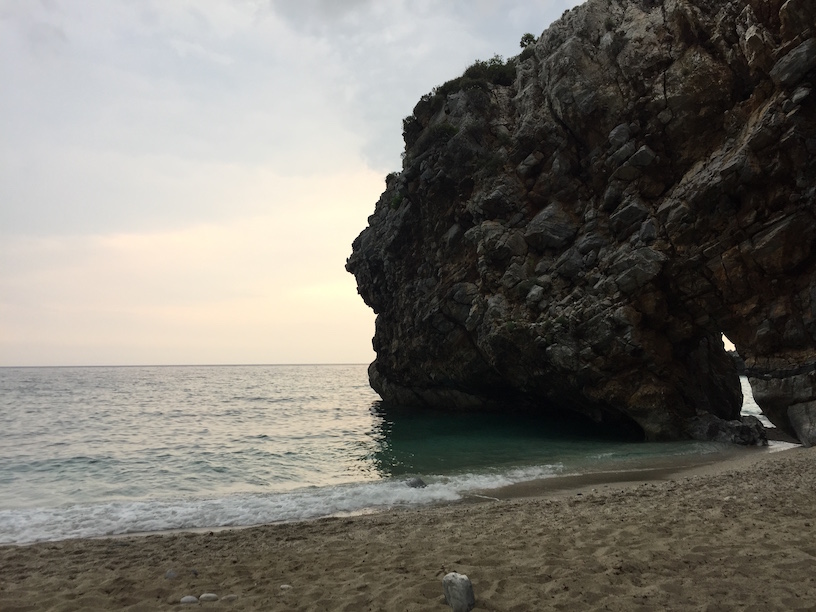 I also took my first free camping trip outside Crete. I visited Agistri, a small islet across Athens, which was surprisingly pretty. Having a mojito and laughs on the beach and sleeping under the stars is going to be an experience I cherish.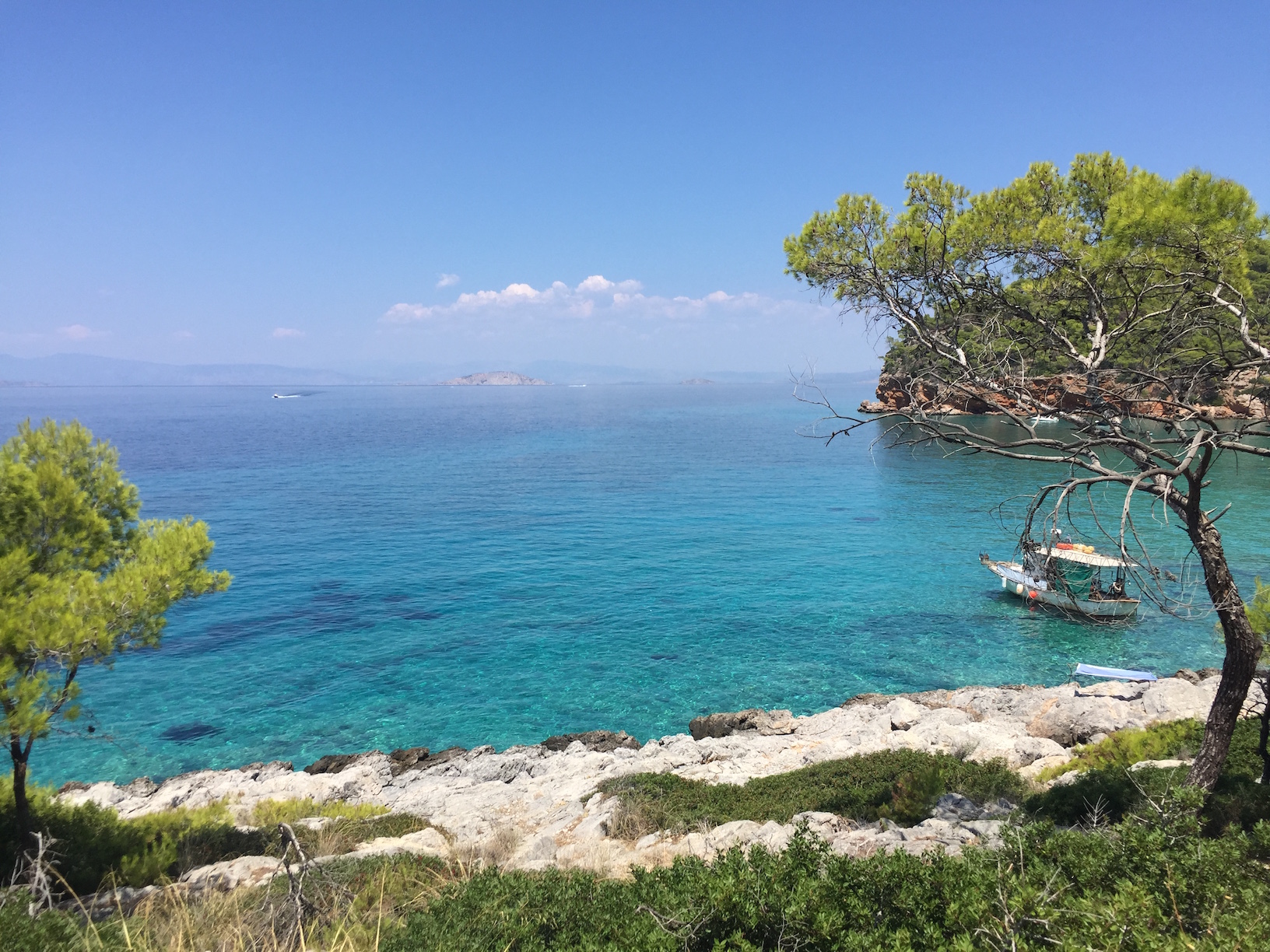 Books read in July:
August
August was marked by a huge career success: I was promoted to VP of Product Design (later VP of Design) at Workable. Five years ago I'd never think about becoming a VP, and yet here we are. This is by far one of my biggest career achievements, so I won't tiptoe around it or try to diminish it. I worked hard to get here.
In more relaxed news, our summer vacation started with a short camping trip in southern Rethymno. During the night, the wind was so powerful we had to sleep in the car! All in all, an eventful experience, but we had the greatest of times.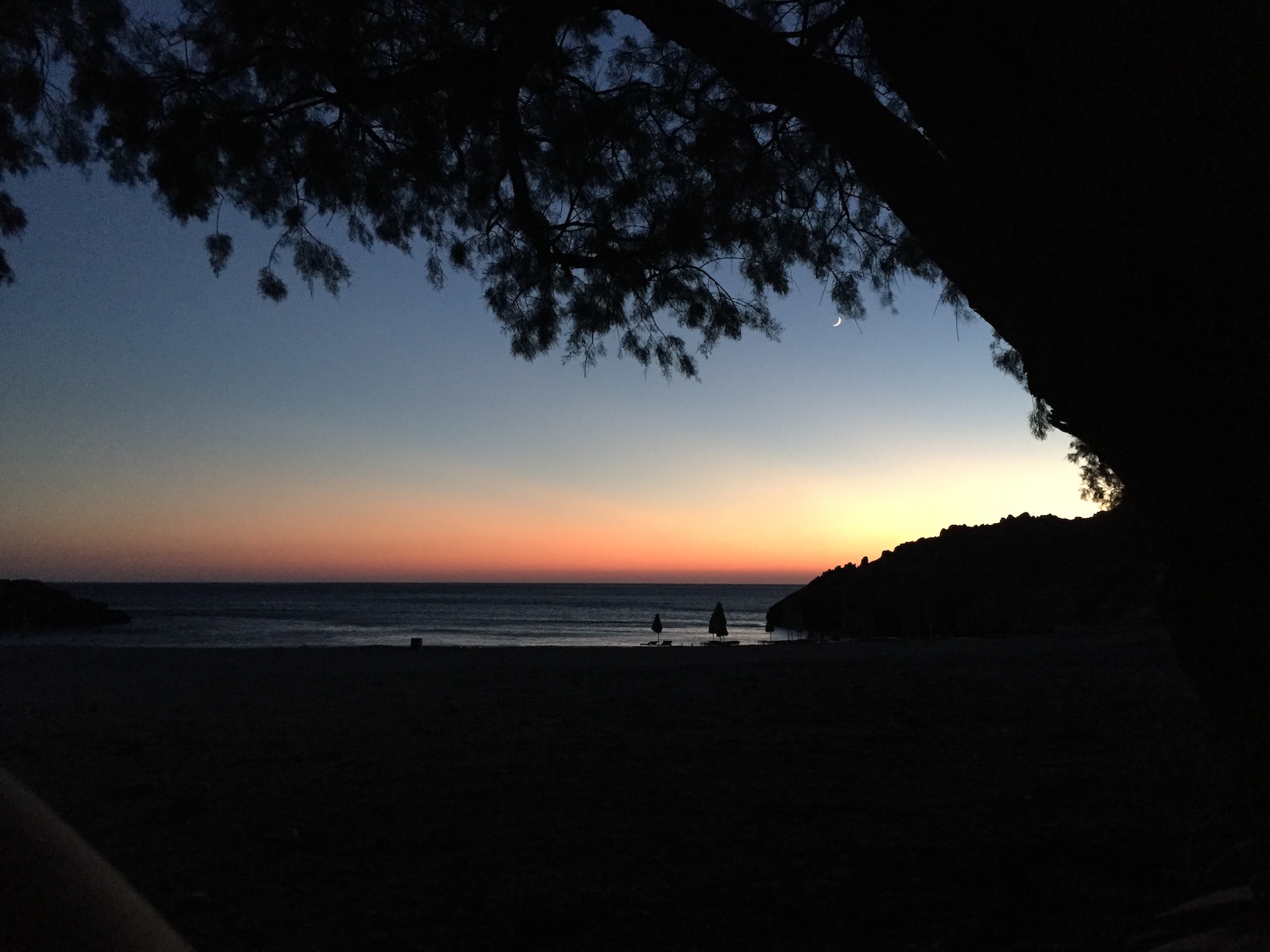 We continued with our yearly pilgrimage to Eastern Crete, where I shot this video. I now use it as medicine to cure the winter blues.
We also planned a last-minute trip to Rhodes, which was the only greek island for which we could find relatively cheap tickets and accommodation so late in the summer. The old city was so unexpectedly charming and the island itself is beautiful. If you're not a fan of overly touristic places as we're not, my advice is to skip the whole northeastern side of the island and focus on the rest.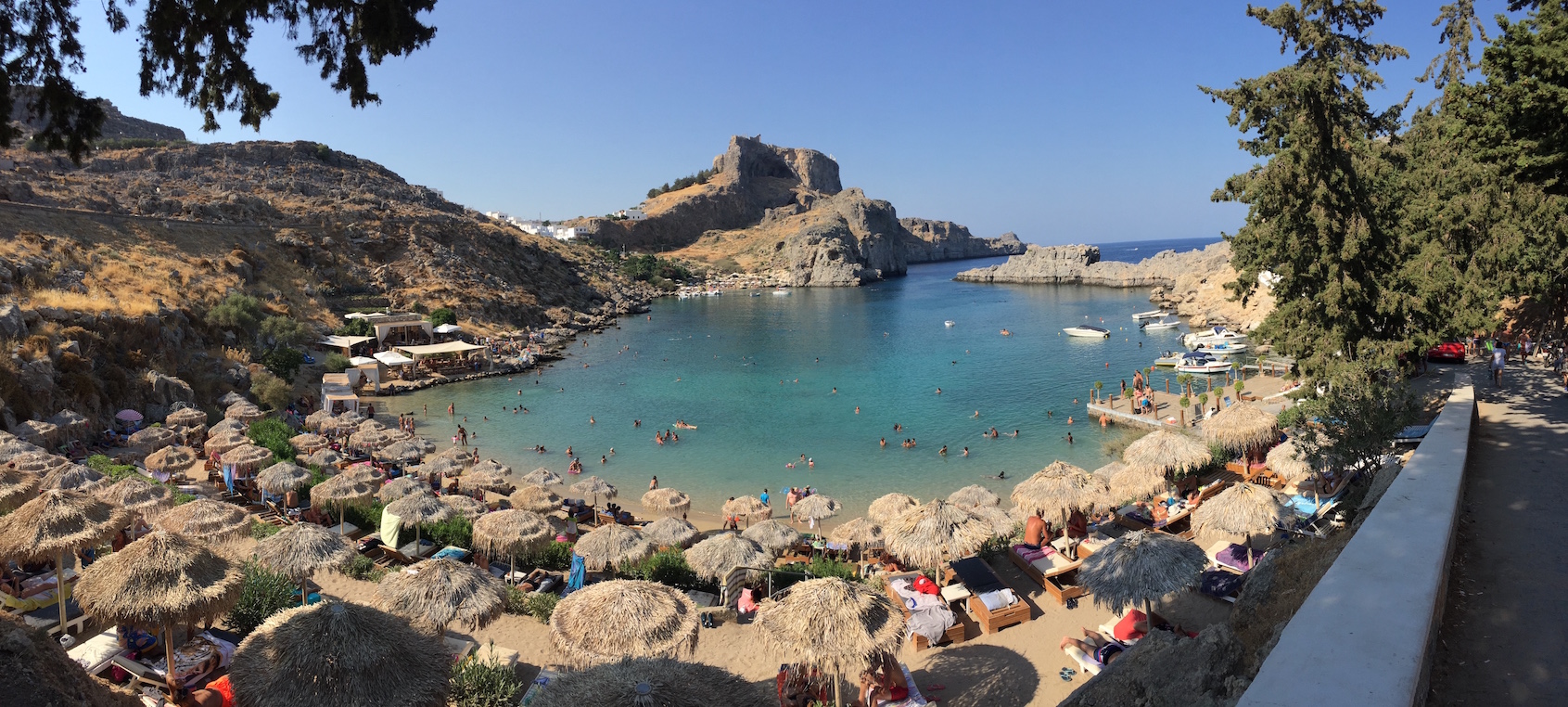 Books read in August:
September
In September I attended the Chemical Brothers gig in Athens. I expected lasers and bleeps and bloops and sweat and I wasn't disappointed. By the end of the concert, the arena looked like something out of a post-apocalyptic movie.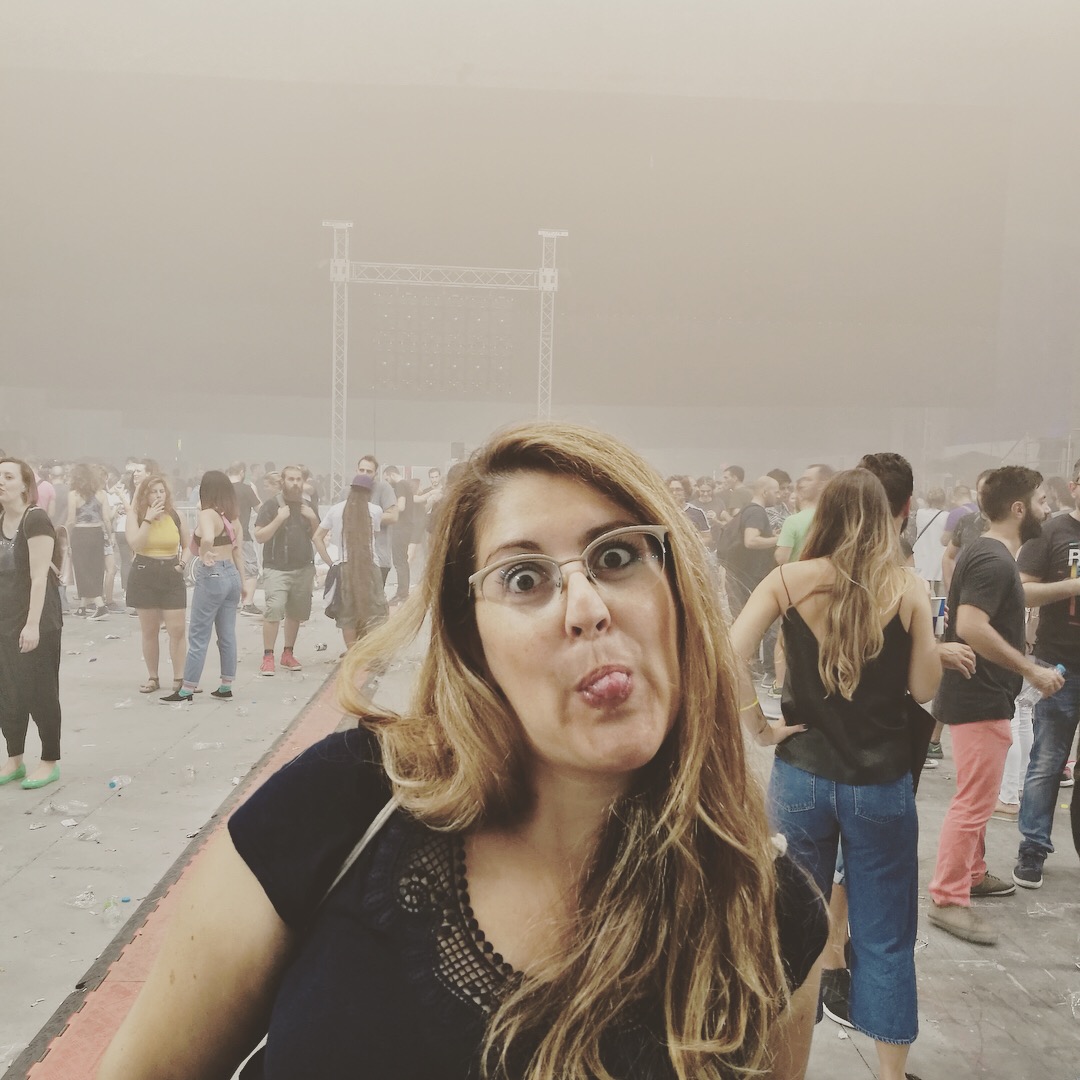 2018 was the year I said goodbye to my trusty iPhone 6, replacing it with an iPhone Xs. I spent the last year of its life carrying a power bank everywhere because it had such annoying battery problems. The new iPhone is so, so fast, but I regret to say I still use it as I used my iPhone 6. I don't think I make full use of its capabilities and I feel kind of bad to spend so much money on a phone, but I wouldn't switch to Android even if my life depended on it.
Books read in September:
October
One sunny October morning, during my week-long Athens visit, I encountered a little off-white monster right outside the Workable offices. He immediately started running towards me and it was clear soon enough that he wasn't made for street life.
I brought him to the office, quickly shared the fact on the company Slack, and soon enough a colleague wanting to adopt him was found (the fact that he's cute AF helped a lot). I fostered him for 4 days and despite my best efforts to avoid getting attached to him, I cried so much when I had to give him away. It warms my heart to know that I saved him off the streets and he's now happy making his hooman crazy. Sorry Eleni!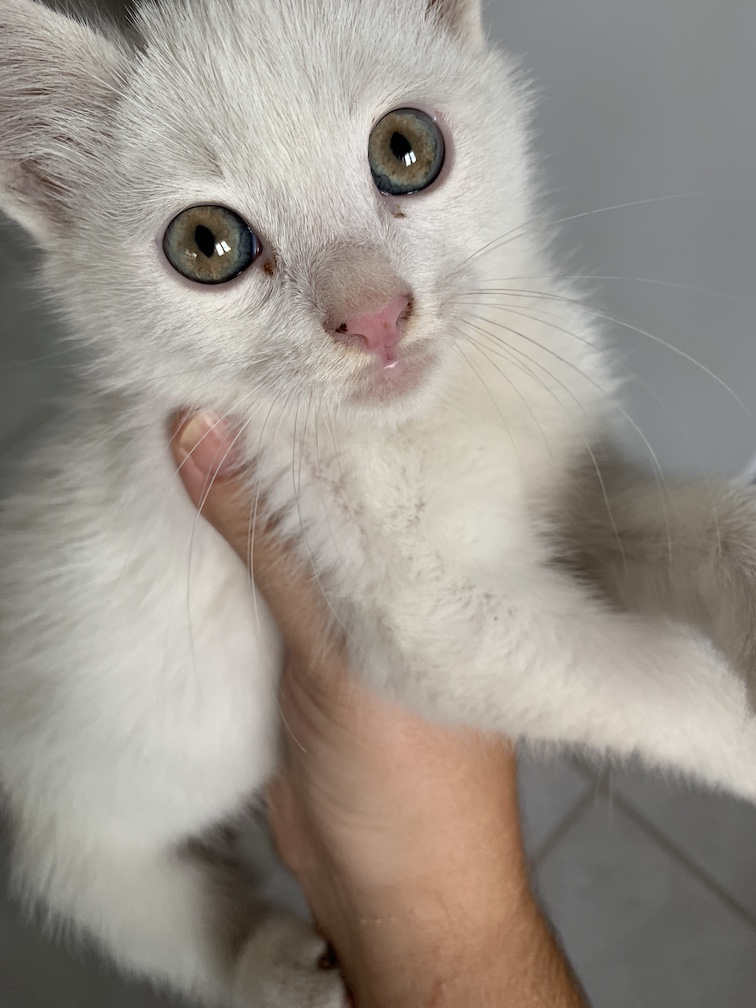 In October I also debuted my management story talk in the monthly GreeceJS meeting. It was received well and I got a lot of useful feedback. I think it's my first talk - along with the remote working one - that got so much praise from quite a diverse crowd. Currently thinking about working more on it and submitting to a conference or two in 2019.
Books read in October:
November
I started November off by visiting Copenhagen again, this time as a tourist (I first visited Copenhagen while attending the Design Matters conference in September 2016). I love the vibe of this city (so much good design around!) and it's infinitely walkable. Christmas markets weren't out yet, but we experience some hardcore hygge drinking coffee & eating pastries around the city.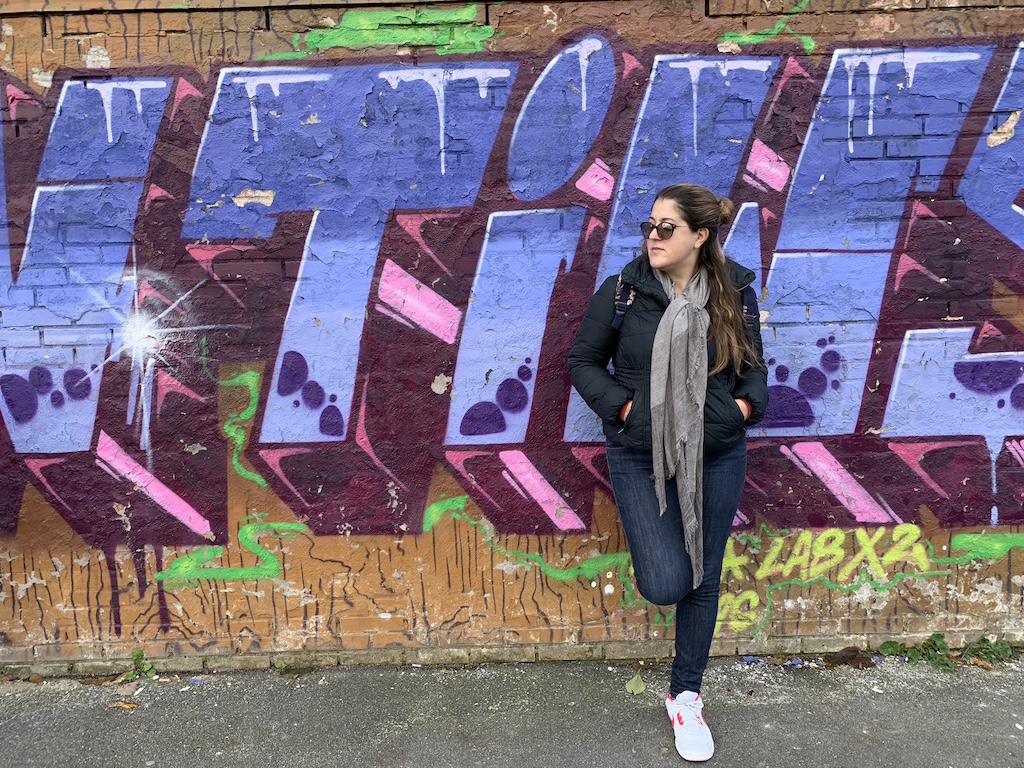 November was also the month we welcomed two new product designers in Workable, Artemis Georgala and Marianthi Raftopoulou. They're great additions to the team and I'm looking forward to all the great stuff we'll work on together!
Books read in November:
December
Is there an unwritten rule that the last month of the year should be the busiest?
Among some of the craziest days of my career, I managed to take a Saturday morning off and participate in a panel discussion organised by Fpower.gr and H2BHUB in Heraklion. Along with Elli Genniataki and helped by the lovely Maria Arnaoutaki and Rosanna Mortoglou we talked about our different journeys in entrepreneurship and leadership. It was downright inspiring having so many young women in the crowd and I hope I helped them in the slightest.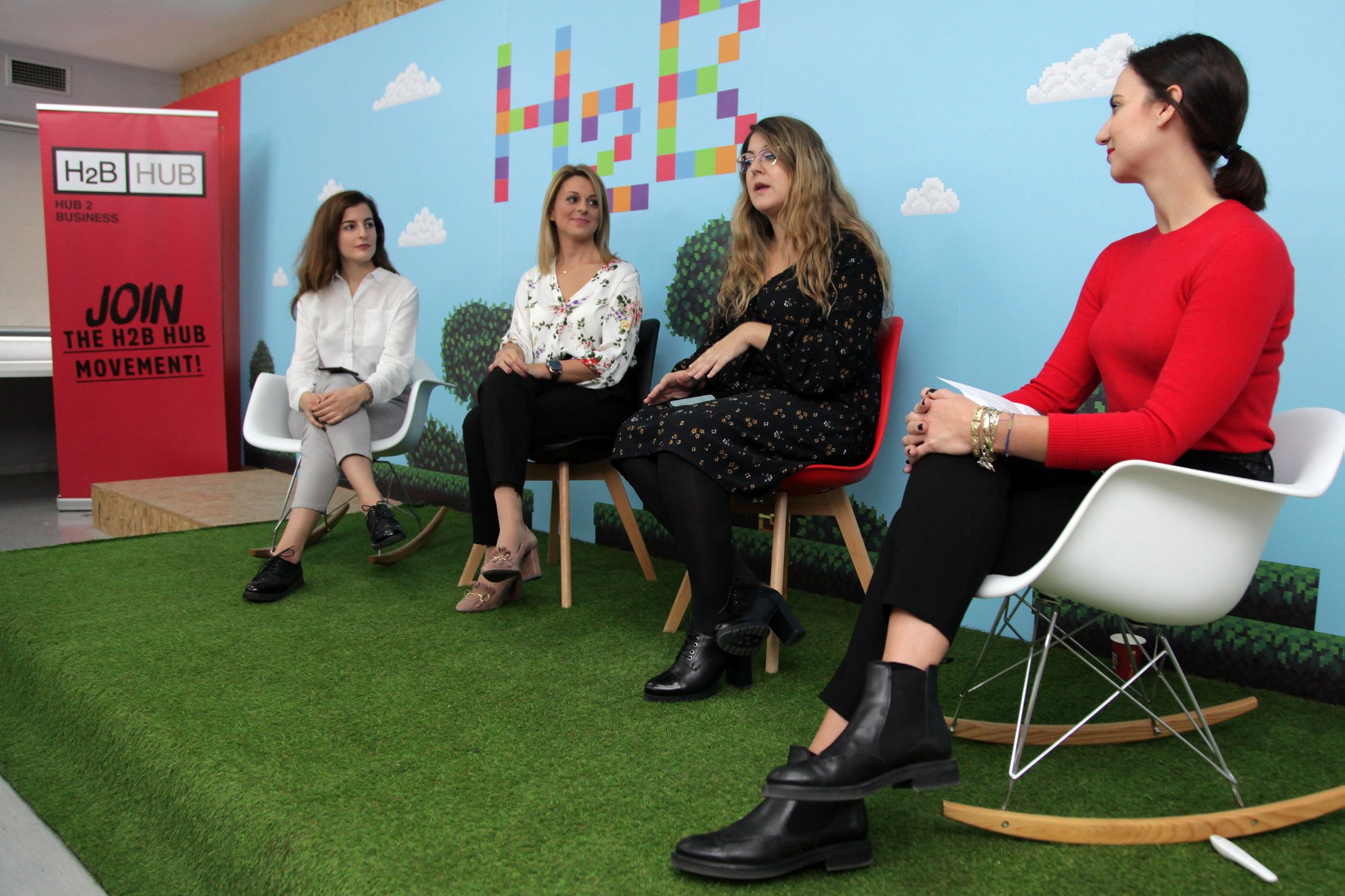 In more relaxed news, we took a weekend off to enjoy mountain life in Parnassus with a group of friends. Playing board games near the fireplace and eating our body weight in meat were the highlight of the weekend.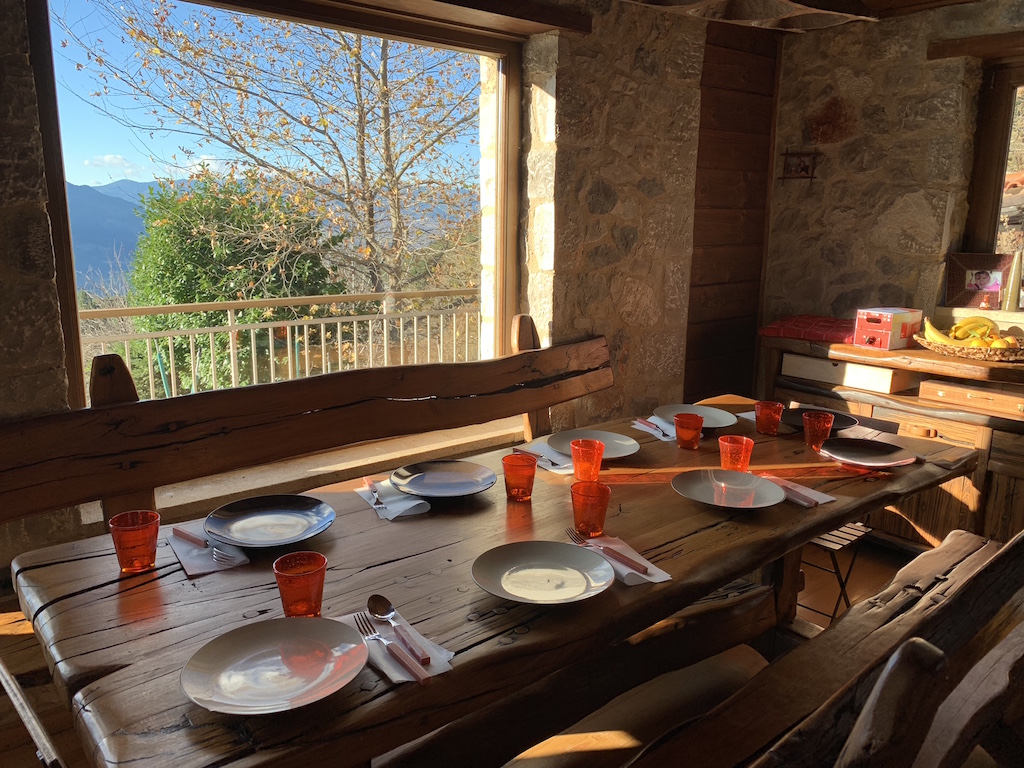 Finally, I took two whole weeks off this year for Christmas and it's been wonderful. Christmas is one of my favourite holidays just because you're not expected to do stuff or go places. Want to spend the holidays partying non-stop? You can do that. Want to become one with your couch? You can do that as well.
Books read in December:
Some more stats…
In 2018, I read 28 books & comic books in total. This number went up significantly compared to last year because I started getting more into comics, which kind of inflates numbers. The best book I've read in 2018 was Circe by Madeline Miller and the best comics series I've started was Saga by Brian K. Vaughan and Fiona Staples.
Together with Stelios we recorded 13 #ssmap episodes. I'd love us to do more, but it's quite difficult to keep a consistent podcast plan while on a busy travel schedule. I consider it a huge success that we're still into it, after almost 190 episodes!
Finally, I went on 16 trips this year, visiting 8 cities in 3 countries, for a total of 104 days away from home. That's about 25% of my total days away since 2010 when I started logging my trip data with Tripit. Basically, I was away for about a third of the year 😱
What's in store for 2019?
Even though I loathe setting goals, here's a list of things I'd like to improve in 2019:
Work on a side project
I feel I irrevocably lost the will to work on anything Web related just for fun. This is normal as our priorities can change, but I feel I have lots to gain from working on something non-Workable related.
Exercise consistently
Fencing was a big part of my life last year, but it requires 2 to 3 afternoons per week, and I'm a morning person. I renewed my gym subscription in November because I missed lifting weights and it's going well so far.
Watch more movies
Is it me or was 2018 a bad cinema year? Between less than exciting cinema releases and binge-watching shows on Netflix, I realise now I spent less time than ever watching movies that were worth my time in 2018.
Improve my skills
Similar to my side project goal, the switch to a VP role this year upended my training schedule, so I didn't attend any conference or finish any online course. sad trombone
Stop being so harsh on myself, for real this time
I made it my goal last year to stop being my own worst enemy. I worked on this a lot, and now I'm more of a passive aggressive frenemy. Still lots of work to be done here. (see what I mean? 😠)
Colophon
After diving deep into my notes and photos for 2018, I realise it was a good, solid year.
Two were my main takeaways:
I realised I should put in the work if I really want to have meaningful connections with people.

I became more conscious of my spending and hoarding habits, resulting in a low-buy period that started before Black Friday and will be continued well into 2019.
So this is it. My 2018, and some 2019 goals. This was such a fun post to write!
Wishing you good people the best for this year. Let's make it a story to remember.
Subscribe to my management & leadership newsletter